Nikki Taught You: 9 Podcasts You Need To Be Listening To
Nikki Taught You: 9 Podcasts You Need To Be Listening To
(Really quickly: If you have been getting more than one email from me I apologize! Whenever I make an update to a post, it sends an email and I am working to resolve! Bare with me! a sista is still learning this wordpress thing!)
ok.. On to the post beeellooooow….
Alright. Yes, I know 9 is an odd number, but these are the best podcasts that eeeyee listen to, so I wanted to pass along the good news (haaaannnnn) lol.
As a lot of you know, I live in NY and a big part of living here is getting used to spending at least 30% of my day commuting from one place to another on a train that runs underground with no cell service. One of the things that has helped make the most of my commute are podcasts. I'm one of those people that 1. like to make the most of my down time and 2. really enjoys learning outside of a school setting (I hate school). Podcasts are a great way to do both. You can be entertained, educate yourself of different topics and make your commute some what enjoyable. You basically become a multi-tasking god.
With that said, I know there are people who hate podcasts, or they hate the idea of them. I think people sometimes associate podcasts with talk radio lol. It IS talk radio in a way, but much MUCH better. If you are one of those people, I have the perfect list for you. So whether you are stuck in bumper to bumper traffic or stuffed on a train like me, these are podcasts that I PROMISE you will enjoy. FYI – These are in no particular order. Walk and talk with me as I show you the way…..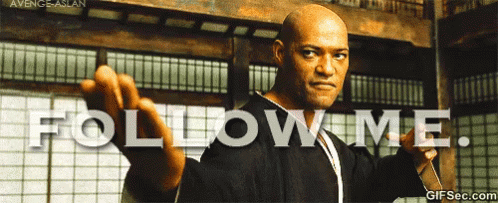 1. This American Life
This American Life is probably my favorite podcast ever.  This American Life is a weekly public radio show broadcast on more than 500 stations to about 2.2 million listeners. Each episode has a theme and stories that accompany the theme. I have learned so much listening to this podcast because of the subject matter they cover. A lot of these stories are told via journalists that give background info, interviews and findings for you to draw your own conclusion. Its basically like a cooler, audible version of 60 mins.
2. TED Radio Hour
Calling all nerds! lol
TED (Technology. Entertainment. Design) Radio Hour is for the person who LOVES to learn. If you are familiar with TED talks, they you know they often focus on human nature, our brain and why we do the things we do (if you've never heard of TED talks, do yourself a favor and go watch some on YouTube!). Their website describes it as 'a journey through fascinating ideas: astonishing inventions, fresh approaches to old problems, new ways to think and create.' The show is based on talks given by speakers on the world-renowned TED stage, each show is centered on a common theme – such as the source of happiness, crowd-sourcing innovation, power shifts, or inexplicable connections – and injects soundscapes and conversations that bring these ideas to life. After listening to a few episodes, you will definitely be the smartest out of all your friends lol.
3. The Read
Kid Fury and Crissle of The Read are literally my best friends in my head…
Quick side-note: This show is NOT kid friendly.. cuss words galore lol
The Read is quite possibly the funniest, most entertaining podcast on iTunes. Kid Fury and Crissle discuss the latest headlines in pop culture and the shenanigans that come along with it. The best part about The Read, is well.. The Read –  At the end of every episode, Kid Fury and Crissle "read" and or vent about a particular person, situation they've encountered that week or something that took place in the news. The Read also addresses racial issues in a straight-forward "in your face" way that makes anyone who's uncomfortable discussing race have to face it head on. Download The Read raaaat naaaah!
4. Snap Judgement
Snap Judgement's motto is: Storytelling with a beat. If you love a good story, told first hand then this podcast is for you. These stories are told from people all over the world, from different walks of life and always grasp and hold your attention. There have been plenty of times where this show has gotten me so caught up in the storyline, I almost missed my stop on the train!
5. Entre Leadership
Currently an entrepreneur? Want to be an entrepreneur? Interested in business? Want to learn the best from the best?
Entreleadership pretty much has it all. Their motto: Build Stronger Teams, Find Better People & Get Bigger Profits.
EntreLeadership is a podcast where they interview the worlds top business leaders, authors and entrepreneurs and hear their ideas and advice on success and how to attain it. I'm eye'ing the idea of entrepreneurship and this podcast has definitely given me the tools for a strong foundation. Whether you are already self employed or eyeing the idea, Entreleadership podcast will give you the best business advice from the best in the industry.
6. My Taught You
I loooove My Taught You! (Obviously because great minds think alike!! lol)
My Taught You is hosted by Myleik Teele – The CEO of the successful business CurlBox, a monthly subscription service that sends out up to 7 hair products for women with kinky/curly hair. Myleik's website describes the podcast as 'an inspiring space for young, multicultural women.' Myleik spends time giving amazing business advice for young women on how to start a business, business tactics and navigating office politics.
7. Death Sex and Money
Death Sex & Money is a podcast centered around good old fashion journalism. The website describes it as 'A podcast about the big questions and hard choices that are often left out of polite conversation'. And that's exactly what it is. The host Anna Sale, does a great job asking hard, sometimes inappropriate questions to people with interesting backgrounds from all walks of life.
9. Daily Hope with Rick Warren
Everyone needs an little inspiration in their life, and Rick Warren's Daily Hope does just that and more.
This daily podcast is the pick me up you need! Rick Warren, the author of the New York Times best seller 'Purpose Driven Life" gives you 30 mins of inspiration on how to tackle life's up's and downs. This is usually the first podcast I listen to in the morning. It helps give you clear perspective on life's problems and to keep your head up no matter how hard it gets.
10. Serial
Seeeeeerrrriiiiiaalllllll!
Unless you've been living under a rock, I'm sure you've heard about this podcast one way or another. Serial is quite possibly theeee beeeest podcast for story telling. It basically tells a story week by week and we follow the story as it develops and comes to a conclusion. Serial's website describes the podcast as 'one story—a true story—told over the course of a season. Each season, we follow a plot and characters wherever they take us. We won't know what happens at the end until we get there, not long before you get there with us. Each week we bring you the next chapter in the story, so it's important to listen to the episodes in order.' In other words – its like listening to your favorite tv drama every week with a little bit of journalism. ITS SO GOODT! I promise you will love it and be addicted. Make sure you start with season 1 and listen to the episodes in order! Thank me later. You're welcome.
Do you have any podcasts I should try? Drop me a comment and let me know.. I am allllllways looking for a good podcast!
Like this post??!! Make sure to subscribe below!!! Tell your friends! Your friends can be my friends and we can beeeee friends lol 
SUBSCRIBE TO JUST ASK NIKKI
Enter your email address to subscribe to this blog and receive notifications of new posts by email.
Yayyyyy! You\'ve just subscribed to the coolest, brownest, awesomest blog ever! So listen, an email was just sent to confirm your subscription. Go check your email and click confirm to activate your subscription!! Thank you for joining me on this ride! I hope you enjoy! As always feel free to leave comments and your feedback. Your support is greatly appreciated! Nicole
Success!